Ross van Reenen (left) looks quite chuffed while Chris Brothers, a Cape Town-based travel agent, makes the first contribution of R1 000 to the Cheetahs Rugby Trust. With them is Chris's wife, Mari.
In what was probably a first, a group of Welsh supporters on the evening before the second test between the Springboks and Wales donated thousands of rands to the Cheetahs Rugby Trust. The Trust was created to raise funds for the recruitment, retainment and development of talented players for the Free State Cheetahs.


The well-known columnist Blouwillem Theron and some prominent businessmen in the Western Cape are spearheading the campaign and have registered the Cheetahs Rugby Trust as the funding vehicle. Chris Brothers, a British citizen who lives in Cape Town, not only organised and sponsored the fundraising dinner at Monte Bello outside Bloemfontein but also made the first contribution of R1 000 to the Trust.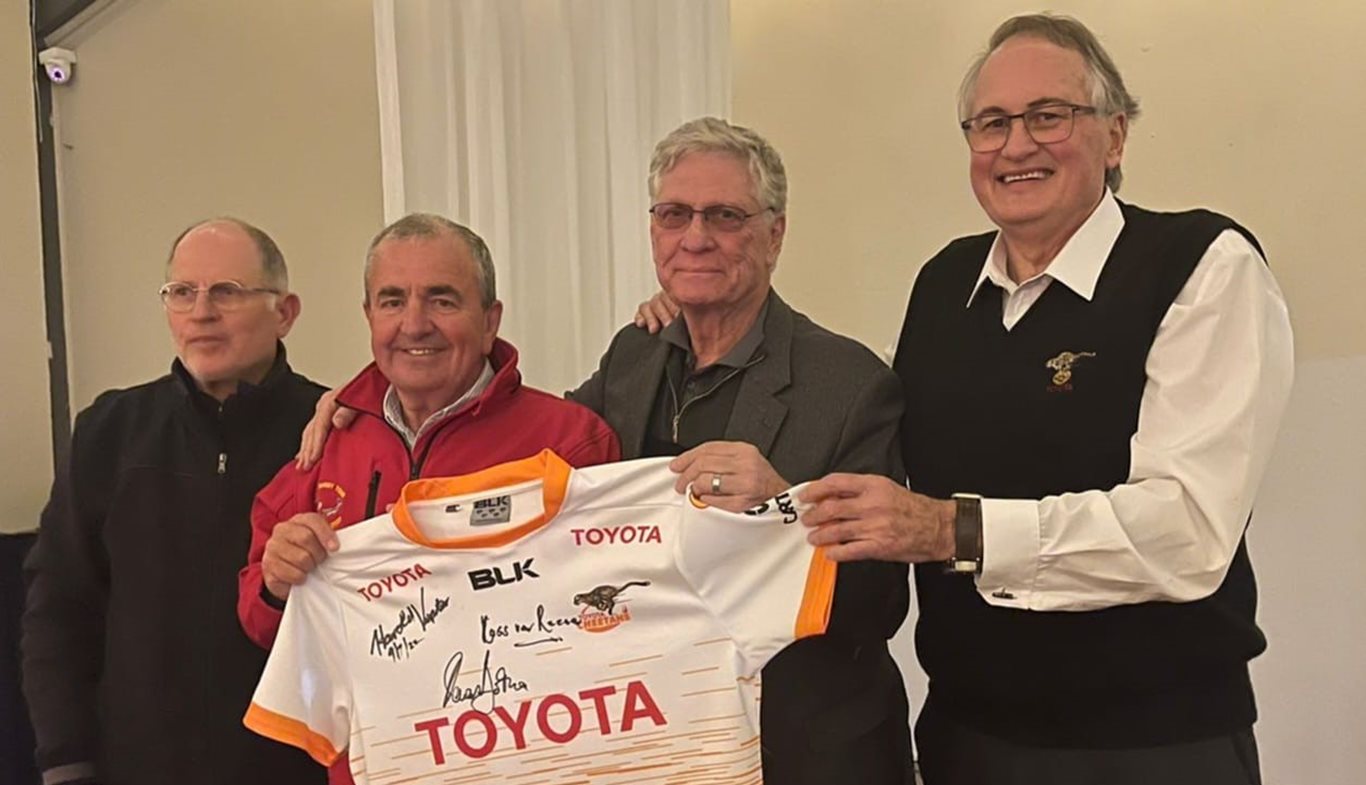 Ex Springbok captain and TV commentator Naas Botha was the guest speaker at the dinner, which was also attended by Ross van Reenen, CEO of the Free State Cheetahs, and his predecessor, Harold Verster.
Van Reenen explained to the guests for the Cheetahs to become a force again and to relive the glory of the past, it is essential to strengthen the franchise's financial muscle, especially now that the Cheetahs have been included in the European Challenge series.
He says he was perplexed by the Welsh fans' willingness to contribute to a cause in which they have no interest. "Their generosity is even more astonishing in view of the fact that the Cheetahs as recent as two years ago competed in the PRO14 competition against Welsh teams such as Cardiff, the Scarlets, the Ospreys and the Dragons. It is furthermore not inconceivable that the Cheetahs will in future again square up against the Welsh teams.
Despite his British roots and allegiance, Chris Brothers is an ardent Cheetah supporter. "When Cape Town became home to me about eighteen years ago, my neighbour, Tom Ferreira, made it clear that we were not going to be good friends unless I support the Cheetahs. Luckily, the Cheetahs' enterprising and expansive approach made it easy to support them."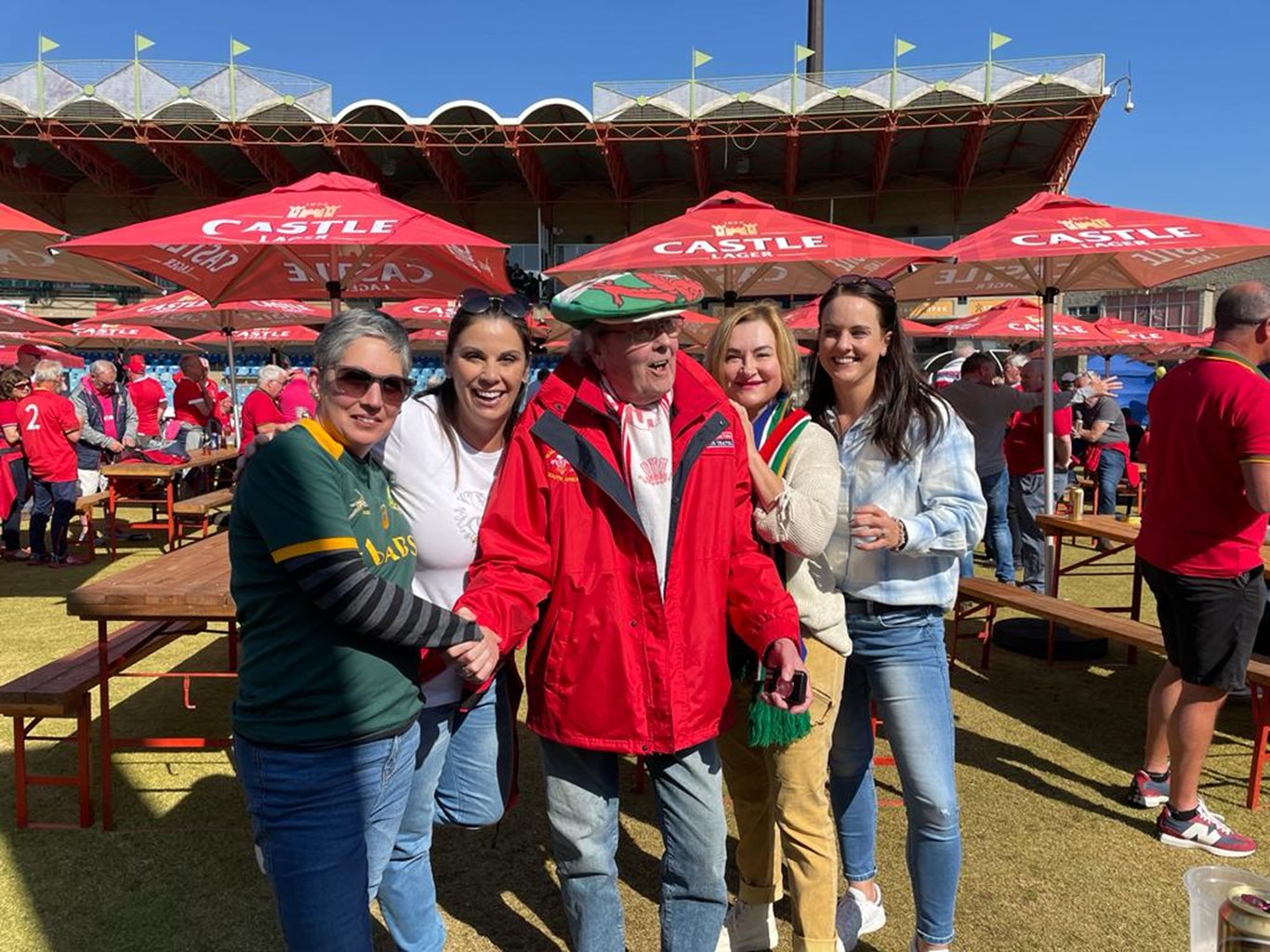 He says the hundreds of Welsh supporters who attended the test, said afterwards no other city is in Bloemfontein's league when it comes to hospitality. "Especially the pre- and post-match hospitality events at the Mangaung Oval adjacent to the Toyota Stadium was by far the best our Welsh supporters experienced out of the three test venues."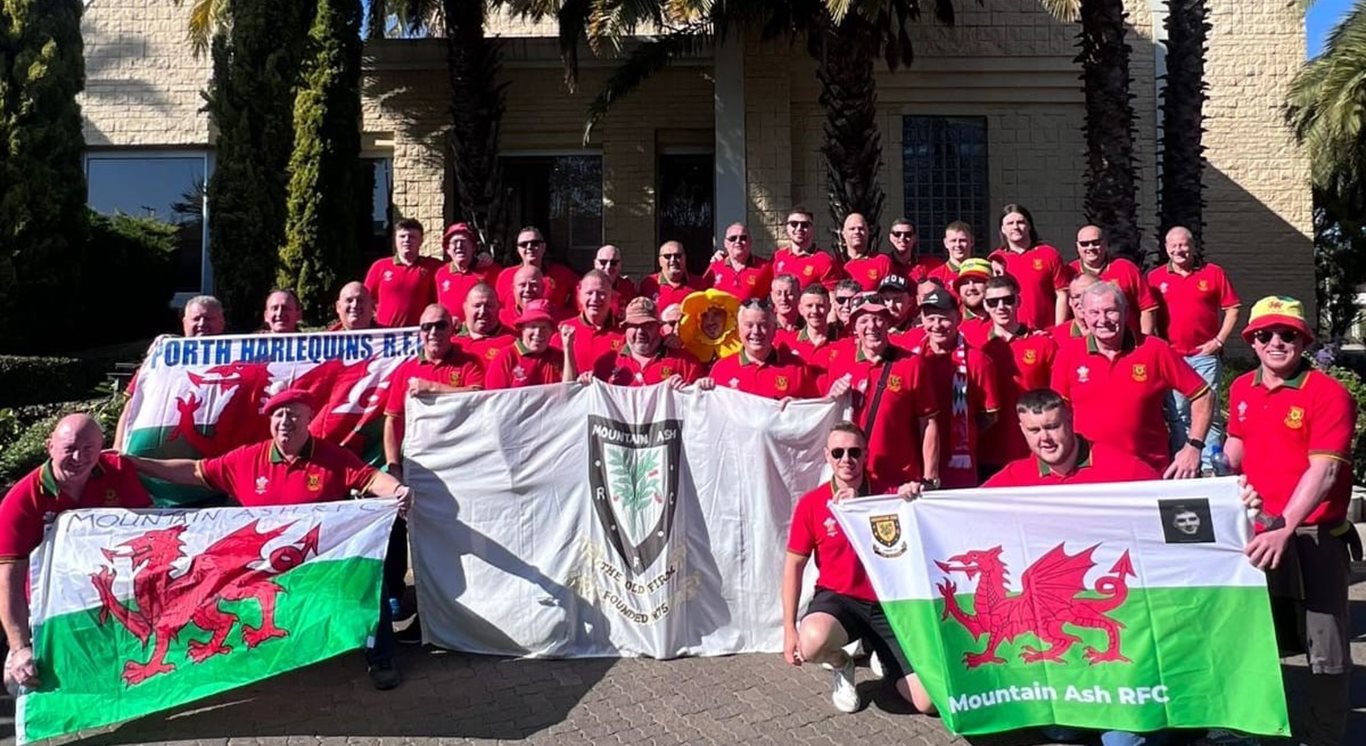 Blouwillem Theron meanwhile appealed to Cheetah supporters to contribute to the Cheetahs Rugby Trust. "If Welsh supporters can show such generosity, then surely our own supporters can follow suit. With your support, our beloved Cheetahs can become the country's top team again."
Contributions can be made at: https://www.cheetahsrugbytrust.co.za